Faneva Andriamiadantsoa
Software Developer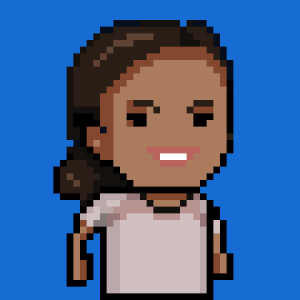 Faneva is from Madagascar. She graduated with a Masters in Information Technology – Mobiquity, Database and System Integration from the University of Nice Sophia Antipolis in 2017. She had the opportunity to work on the OpenDRI project in Madagascar. Thanks to this project, she could attend training on how to create data on OpenStreetMap, QGIS, InaSAFE, and GeoNode. From this, Faneva became interested in the GIS field. Other than gaining knowledge from this, she has been self-taught using online resources such as OSGeo forums and mailing lists. She then developed a QGIS Plugin while working for a GIS company in Antananarivo, Madagascar.

Faneva has been inspired by people she has met during conferences and summits she has attended. She has made a small contribution to the QGIS project. Due to her fluency in French, she has contributed to correcting linguistic errors on Geonode.

Faneva is very happy to be a permanent member of the Kartoza Team after the GIS training she conducted as a Contractor to Kartoza, part of her GIS journey.

Living in Antananarivo Madagascar, she likes walking in small villages around the city. In her free time, Faneva enjoys reading and also tries to practice yoga and meditation.