Rudolf Jacobs
Software Developer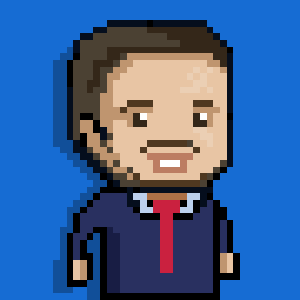 Rudolf comes from a humble upbringing in a small town called Meyerton. His parents raised him to be independent with a strong desire to learn and grow.

Rudolf has completed his degrees in BCom Chartered Accountancy in 2012 and Hons in Financial Accountancy in 2013.

Rudolf also completed his 3-year accounting articles in 2018 and passed his Professional Evaluation in that same year to become a registered Professional Accountant (SA) at SAIPA (The South African Institute for Professional Accountants).

During his accounting career, Rudolf continuously incorporated various programming tools to assist in his day-to-day responsibilities which stems from his philosophy to automate repetitive tasks (of which there are many in accounting). This enabled him to perform his duties at a much quicker pace than normal and granted him many successes.

After being inspired by his wife, who was also studying towards a new degree, Rudolf decided to formalise his programming skills and enrolled at UNISA for BSc Computer Science in 2019 and is expected to complete the degree in 2022 with only 9 modules remaining.

During this period, he was headhunted by Three I Developments (Pty) Ltd as their internal auditor in charge of implementing financial internal controls and started his own business AI Solutions (Pty) Ltd.

Whilst working for Three I, he was forced to use an internal system which was extremely slow and hard to use. After applying numerous updates and internal controls, this system was used to its full potential, but still remained cumbersome and slow to work with.

This inspired him to create an ERP system of his own called AI Construction.

In 2020, after vigorous research, Rudolf discovered Django, a Python based open source Web Development framework, which he immediately fell in love with because of its strong focus on rapid development and the DRY (don't repeat yourself) principle.

Using Django, Rudolf was quickly able to create his new website during the 2020's Covid-19 hard lockdowns, which was used to replace Three I's existing product. This website is still in use today, and has made the lives of his client much easier.

Given his success with AI Construction and nearing completion of his Computer Science degree, Rudolf decided to expand his horizons even further, and joined the Kartoza family.

Rudolf lives with his wife in Vanderbijlpark with their dream to one day work remotely from an island somewhere far away and beautiful.

His hobbies include cycling, gaming, walking the dog, 3D Printing and spending time with his family.